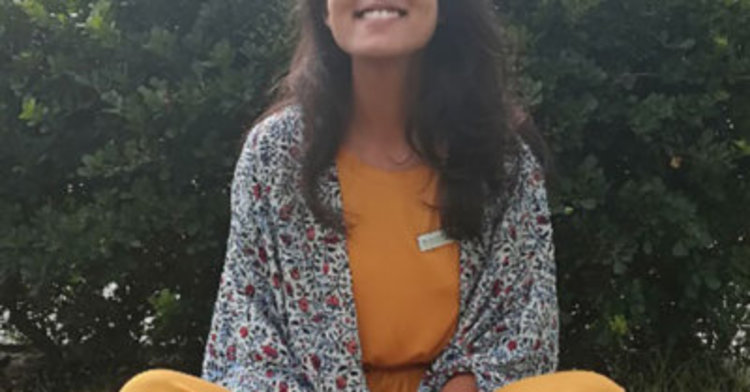 Finding Certainty in Uncertain Times
13 April 2020
by Mishka Ebrahim
Hi, I'm Mishka. I am an Occupational Therapist who recently joined the Sunnyside team after a teaching stint in Vietnam. So here I am, just finding my feet in a new city and work environment, and BAM! The world tips to the side a bit and everything shifts. On top of everything, my family and friends are in different cities. So how do I keep my head in these uncertain times?
Keep calm, and don't sweat the small stuff. Rather than panicking and stressing myself out unnecessarily (which does not help the situation except give you a few extra grey hairs), I chose to educate myself rather than follow fake news, educate friends and family with facts, stick to a list of groceries I actually need and will use, and most importantly: keep practicing good hygiene.
The power of positive thinking is everything. While there may be doom and gloom flooding the news, not everything is gloomy. There are always positives around us, we just have to look.
Practice gratitude. Be thankful for what you have and realise that opportunities are opening for you in every moment.
We are not stuck at home, we are safe at home. A change of mindset will change your attitude and behaviours. And a positive attitude is infectious.
Do what you can to help others. While we may be in a bit of a tough situation, there are so many others who have to make their way through this while not having many resources. Be mindful of what you have, and if you're doing your bit to make sure that there is enough for everyone and not just yourselves. Instead of buying that 4th trolley of goods that's just going to sit in your cupboard until who-know-when, buy a meal for someone who does not have a cupboard to fill. Do your bit to ensure the wellbeing and safety of yourselves, and those you may meet. Remember: I am because we are.
Use social media for good. There are countless groups and pages online that promote a more positive lifestyle or focus on wholesome, feel-good content. I enjoy The Bucket List Family, author and mind coach Vex King, and The Mindful Movement guided meditation sessions on Youtube, to name a few.
Reconnect with your inner child and take time to get to know yourself again.
Check up on your friends and family.
Have a mini spa day.
Play, dance, laugh, and be silly (while staying safe!).
Exercise the body and the mind.
Practice healthy lifestyle habits and boost your immunity.
Get enough sleep.
Learn a new skill.
Read a book.
Remember, we're all in this together.
Stay safe.
Mishka