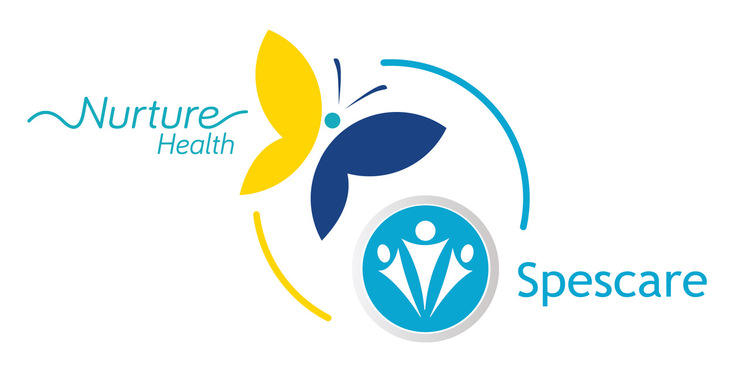 Exciting new chapter for Nurture Healthcare and Spescare
7 November 2023
Nurture Health and Spescare, two organisations known for their commitment to quality healthcare and patient-centered services, are joining forces.
The exciting merger takes the collective expertise and service of the individual healthcare specialists to new heights, and will lead to more than 550 sub-acute and physical rehabilitation beds available across the country.
While the Spescare brand will continue to exist for some time, gradually all therapeutic treatment and medical care operations will be integrated under the Nurture brand and operate under the group practice RDD Campbell & Associates
This expanded Nurture Healthcare group will be built on the existing ethos of professional medical treatment already experienced by patients, their families, and the medical profession.
Professional leadership team
The newly consolidated leadership team at Nurture Health consists of a blend of seasoned professionals from both organisations to drive the vision of quality healthcare forward.
The executive board members are:
• Riel du Toit
• Rob Campbell
• Dries Kok
• Stephen Gorven

More facilities on the way
The merger expands Nurture Health to include a total of 15 sub-acute and physical rehabilitation facilities with two new developments underway

These include the following facilities:
1. Nurture Alberton
2. Nurture Aurora
3. Nurture Beacon Bay
4. Nurture Vereeniging
5. Nurture Hillandale
6. Nurture iLembe
7. Nurture Rynmed
8. Nurture Cape View
9. Nurture Newlands
10. Nurture George
11. Nurture Helderberg
12. Nurture Hermanus
13. Nurture Paarl
14. Nurture Stellenbosch
15. Nurture Bloubergstrand
16. 16 Nurture Montana (new development)
17. Nurture Worcester (new development))
This, coupled with several new facilities and upgrades in the pipeline, will enhance the reach and quality of care provided across the country.
Ongoing care and commitment

Patients, families and doctors can rest assured that these changes will be handled with utmost care, and consider the contribution of all the Spescare clinicians.


Extra skills, knowledge and passion for patient care will be carefully incorporated into the existing framework.

Shaping the future
Both Spescare and Nurture Health are excited about the potential this merger offers in shaping the future of healthcare services.
They both look forward to the trust, collaboration, and guidance of all stakeholders as they embark on this exciting chapter.
Stay tuned for more updates as we navigate this transition together!